NOTICE: Internet Explorer will be retired by Microsoft and go out of support on June 15th. This could change how you access Online Banking.


WesBanco is committed to maintaining strong corporate governance practices that allocate rights and responsibilities among stockholders, the Board of Directors and management, in a manner that benefits the long-term interests of the corporation's stockholders.
Our long-term growth strategy is built upon one of the strong legacies of our franchise which is maintaining our strong culture of credit quality, risk management, and compliance – principles upon which our company was founded more than 150 years ago.  Furthermore, our strong corporate governance practices serve as the foundation of our commitment to our communities and people.
WesBanco's corporate governance practices are designed not only to satisfy regulatory requirements but to provide for effective oversight and management. Our Board of Directors, as well as management, regularly evaluate our structures, processes, and policies to promote accountability and ethical behavior.  More information on our strong governance practices and Board of Directors may be found on our Investor Relations webpages.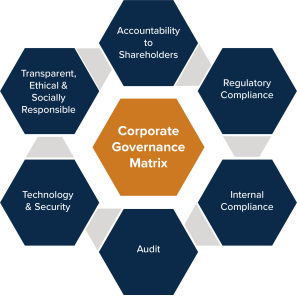 Doing Business with Integrity
WesBanco has implemented an enterprise risk management ("ERM") framework to identify and manage our risk exposures while maintaining a safe and sound banking organization.  Included in this framework are three independent lines of defense, which allows WesBanco to effectively govern and manage risk. Read more about our commitment to risk management in the full sustainability report.
Information Security and Data Privacy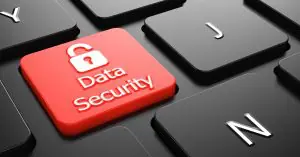 WesBanco relies on information systems and communications for operating and monitoring all major aspects of business, as well as internal management functions, and is committed to ensuring the security of customer personal and financial information.  Under the leadership of our Chief Security Officer and Chief Information Officer, WesBanco has implemented policies, procedures and technical safeguards designed to prevent or limit the effect of any failure, interruption, intrusion or security breach of its information systems.
Business Ethics
Business ethics is more than just doing things the right way – it involves professionalism, integrity, and respect.  WesBanco's commitment to business ethics is governed not just by our corporate policies but also by our "Better Banking  Pledge" and "Service & Support Pledge", which are posted in all of our locations.
Our Code of Business Conduct and Ethics was formulated to identify laws and regulations and establish the Bank's guidelines and policies concerning some of the most common and sensitive business activities.  It is expected that all employees comply with the code, and training to ensure their understanding and adherence to the code is conducted annually. The code addresses, among other things, the handling of confidential information; conflicts of interest; gifts and entertainment; use of position; board responsibilities; discrimination and harassment; insider trading; and health and safety. Learn about our code and more in the full report.
Our strong legacy of risk management, regulatory compliance, and credit quality has been the foundation of our company for the last 150 years, and will be for the next 150 years.