NOTICE: Internet Explorer will be retired by Microsoft and go out of support on June 15th. This could change how you access Online Banking.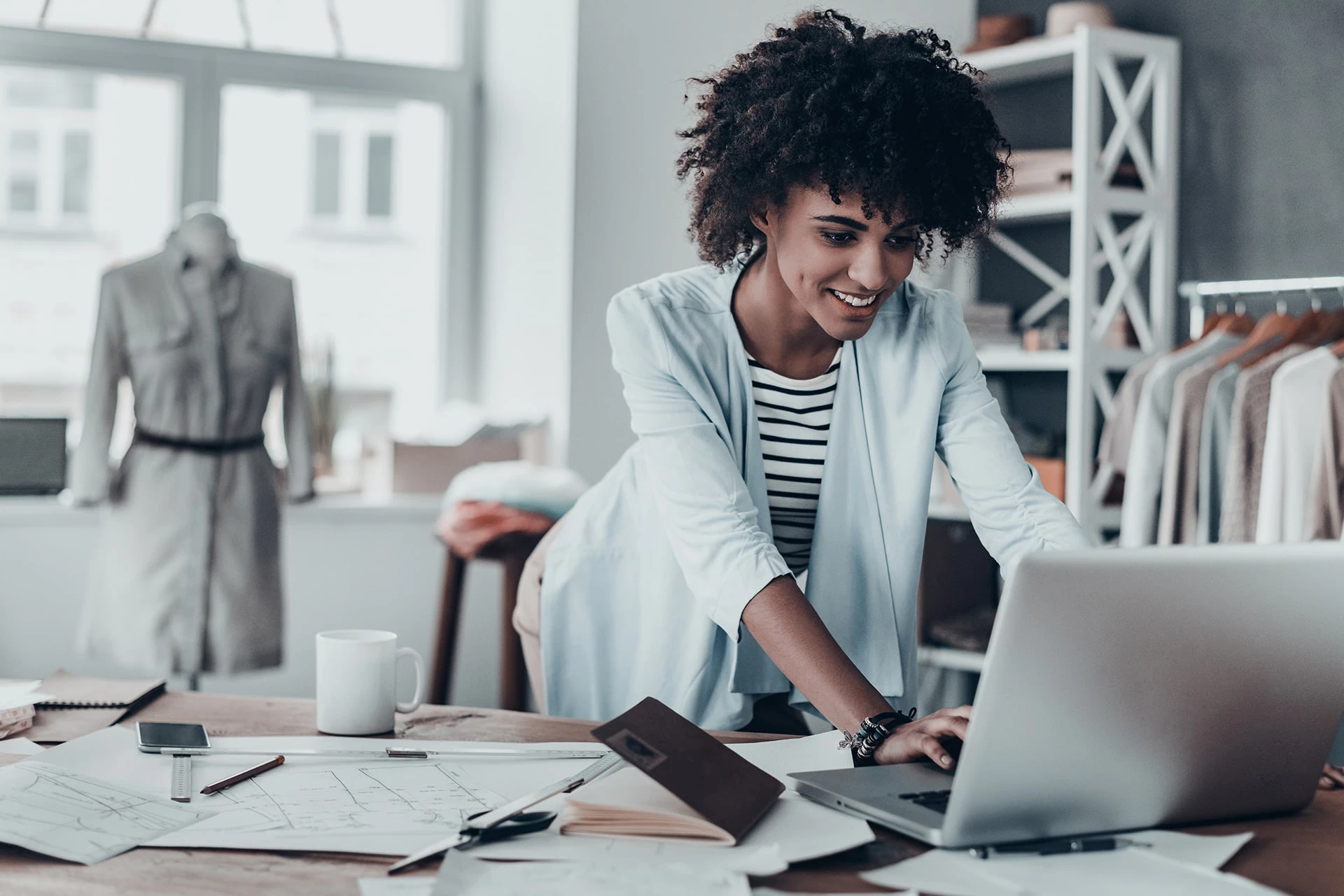 Manage Accounts Payable
Manage your business's payments while reducing costs.
WesBanco's Treasury Management provides payment solutions and initiation channels to manage your business's financial obligations securely and efficiently, while giving you maximum control over your transactions. Whether large or small, your business's cash management should be simple. It should save you time. Our solutions, including electronic cash disbursements, take on the daily management of accounts payable. Just set up the banking services you need and get back to business.
ACH Credit Origination
When you convert your small business from paper to electronic cash management, you can streamline accounts payable processes. Our business banking services reduce errors and fraud risk, decrease payment-processing time and cost, and improve cash forecasting. ACH Payments allow your company to initiate direct deposit of employee paychecks, consumer payments, business-to-business payments, and tax payments electronically.
Benefits:
Increase Internal Efficiencies – Check preparation, processing and reconciling.
Control Cash Flow – Improve forecasting, eliminate collection float and reduce delinquencies.
Reduce Costs – Less postage and reduced check orders.
Security Controls – Reduces your risk to fraud and minimizes the chance of lost or stolen checks.
Wire Transfers
Using the power of the Internet, you can initiate Wire Transfer payments from your office, your home or wherever business takes you. Wire-transfer funds through our online banking platform, quickly and efficiently, whether you're working domestically or abroad.
Benefits:
Convenience – Submit wire requests from home or office.
Cost Savings – Lower cost per wire.
Domestic Same Day Settlements – Send wires within the U.S.
Strong Internal Controls – Delegate wire transfer duties among several different employees (e.g. certain employees initiate wire requests, others confirm) for stronger controls.
One Card Corporate Credit Card
The One Card gives your organization unified processing, simplified management and maximized savings. Moreover, it provides access to the Visa® worldwide network with acceptance at millions of merchant locations and ATMs.
Use of the One Card ensures your employees access to goods, services and cash around the globe — eliminating the need for more costly alternatives such as petty cash or cash advances. Additionally, detailed transaction data is captured on every purchase. The One Card can be fully integrated with your electronic expense reporting (EER) system so you get valuable information to help you monitor T&E spending and aid in vendor negotiations.
Benefits:
Gain Efficiencies – Consolidated invoices.
Improved Internal Controls – Control merchant category and change purchasing authorization and spending limits easily.
Reduce Costs – Reduces paper and check handling costs and can lower billing and collection cost.
Optimize Cash Flow – Control payment timing.
Commercial Management Line of Credit
All businesses require working capital to smooth out ups and downs of the cash flow cycle. You may find from time to time your needs exceed the line available on your credit card – especially when you need to make larger purchases or investments to grow. WesBanco's Cash Management Line of Credit can provide the flexibility you need to more effectively manage your cash flow.
Benefits:
Automatically linked to any specified deposit account to provide overdraft protection eliminating costly overdraft fees;
Funds short-term cash flow needs;
Excess deposit balances can be applied to credit line on a daily basis;
Approval granted by corporate banking dept. through normal underwriting requirements.
Foreign Exchange Services
The Society for Worldwide Interbank Financial Telecommunication (SWIFT) provides a network that enables financial institutions worldwide to receive information about financial transactions in a secure, standardized and reliable environment.
WesBanco customers simply have to provide the following to the Foreign Originator or Bank:
Beneficiary Bank: WesBanco Bank, Inc.
BIC or SWIFT Code: WEBCUS33
Bank Address: 1 Bank Plaza, Wheeling, WV 26003
Beneficiary: (WesBanco Customer's Name)
Account #: (WesBanco Customer's Account #)
Beneficiary Address: (WesBanco Customer's Full Address)
Benefits:
Streamlined On-boarding – Requiring no change to your current banking account structure.
Material cost savings from preferred pricing.
Beneficiary Bank Address: 1 Bank Plaza, Wheeling, WV 26003
Secure Transactions – Cleared through multi-national counterparties.
User-friendly, client-facing trading portal, with live pricing in all time zones.
The Business Services You Need
Find a Location Near You!
WesBanco operates over 200 financial centers in the states of Indiana, Kentucky, Maryland, Ohio, Pennsylvania, and West Virginia. Over the past decade, we have built a national reputation as a safe, sound and profitable bank holding company that always strives to do better by its customers.
Locations