NOTICE: Internet Explorer will be retired by Microsoft and go out of support on June 15th. This could change how you access Online Banking.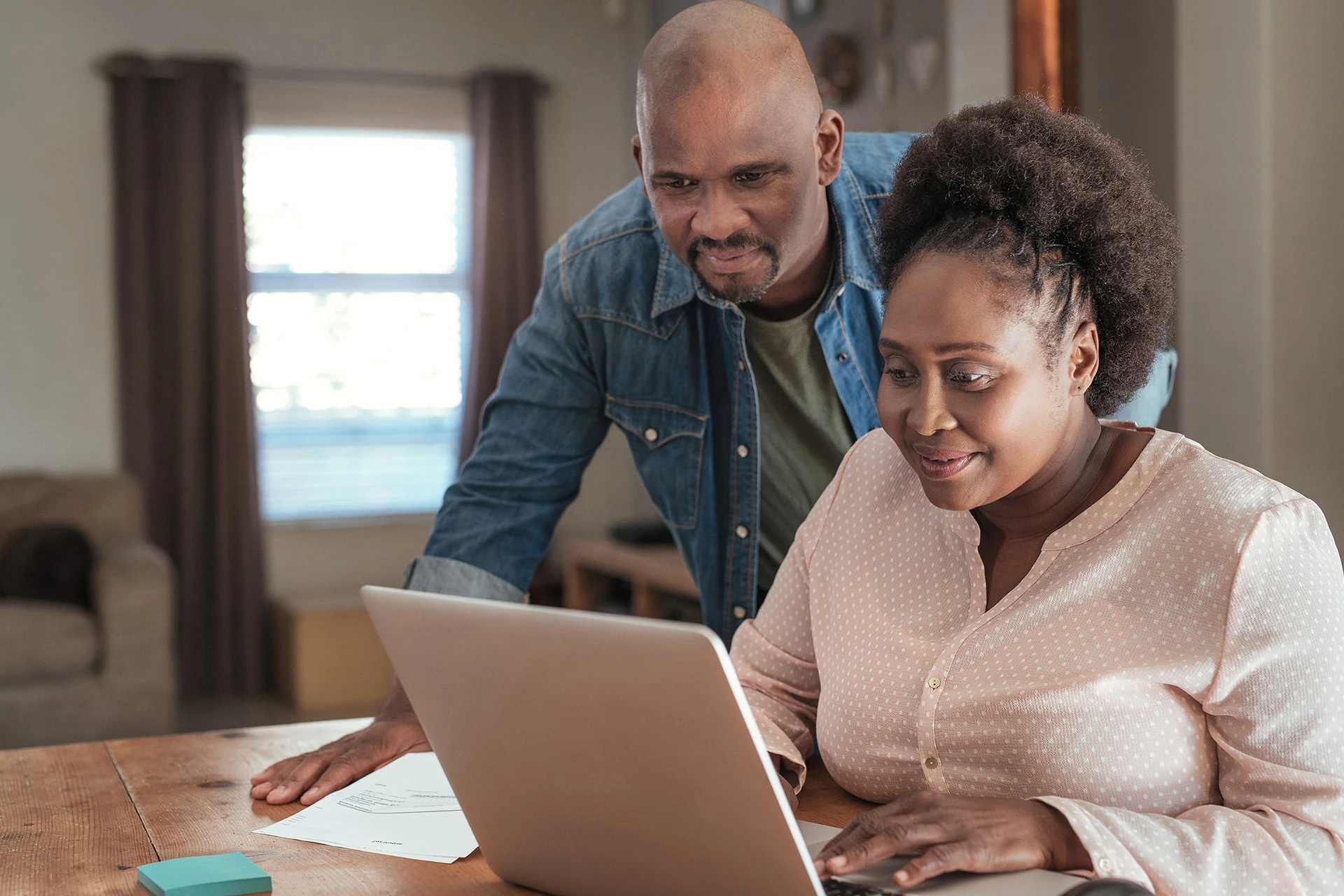 TrustLink1
Access and information from TrustLink.
WesBanco is pleased to provide internet access to trust information that gives you fast, easy access to your trust account 24 hours a day, 7 days a week. It is convenient, confidential, and allows you to get detailed trust account balance, market values, and activity information.
TrustLink Login
TrustLink Q&A
Only those trust customers who request a User ID & Password will be included in the internet access system. You must obtain a User Application and Disclosure Form from your trust officer. Simply fill out the TrustLink User Application. Your application will be processed within two (2) business days of receipt. You will receive written confirmation of your User ID's and Passwords. Your TrustLink access will be activated five (5) working days following distribution of the confirmation materials.

TrustLink 's Internet link provides you with around-the-clock access to your trust account information. Now you can review even more detailed portfolio information than what is contained within trust account statements, including:

Trust account summary of assets by major classes (e.g., cash equivalents, fixed income securities, equities).
Investment details (including ticker symbols, CUSIPs, and financial ratings).
Tax lot listings (for taxable accounts).
Portfolio % and market value pie charts and bar graphs.
Market value charts.
The previous day's asset holding profile (including number of shares, current unit cost, market value and a description of assets held in your portfolio).
Up to 120 days of recent transactional activity (broken down by asset).

TrustLink offers web access to your custody, retirement plan services and Personal Trust accounts.

The trust account data is updated overnight, every business day.

Yes. TrustLink simply is an additional way to deliver trust account information, and access will be limited to those individuals who request this service and currently receive a statement. When you submit your user application, you can specify additional individuals whom you wish to have access to this site. We will send them a separate access ID and password. No other individuals can access this site to view your trust account information.

TrustLink and WebLink feature the most advanced Internet access security protocol to ensure privacy and trust account data protection. The log-on screen requires not only an assigned User ID and Password but also selection of an identifying image, personal greeting, and individual challenge questions. We will send you written confirmation of your User ID and Password under separate cover. Your trust account ID will be activated five (5) working days following distribution of the confirmation materials. Passwords will expire and you will be prompted to change passwords periodically.

Yes. You can bookmark the log-in screen by clicking the "Bookmark" or "Favorites" icon on your menu bar.

No. TrustLink is available to WesBanco Trust customers at no charge. We appreciate the opportunity to provide you with a variety of trust account information update options.

Yes. We offer a variety of useful links, including:

On-line contact with WesBanco trust account representatives
Bloomberg Online (financial news and stock quotes)
Morningstar (mutual fund information)
Dictionary of Investment Terms
Find a Location Near You!
WesBanco operates over 200 financial centers in the states of Indiana, Kentucky, Maryland, Ohio, Pennsylvania, and West Virginia. Over the past decade, we have built a national reputation as a safe, sound and profitable bank holding company that always strives to do better by its customers.
Locations