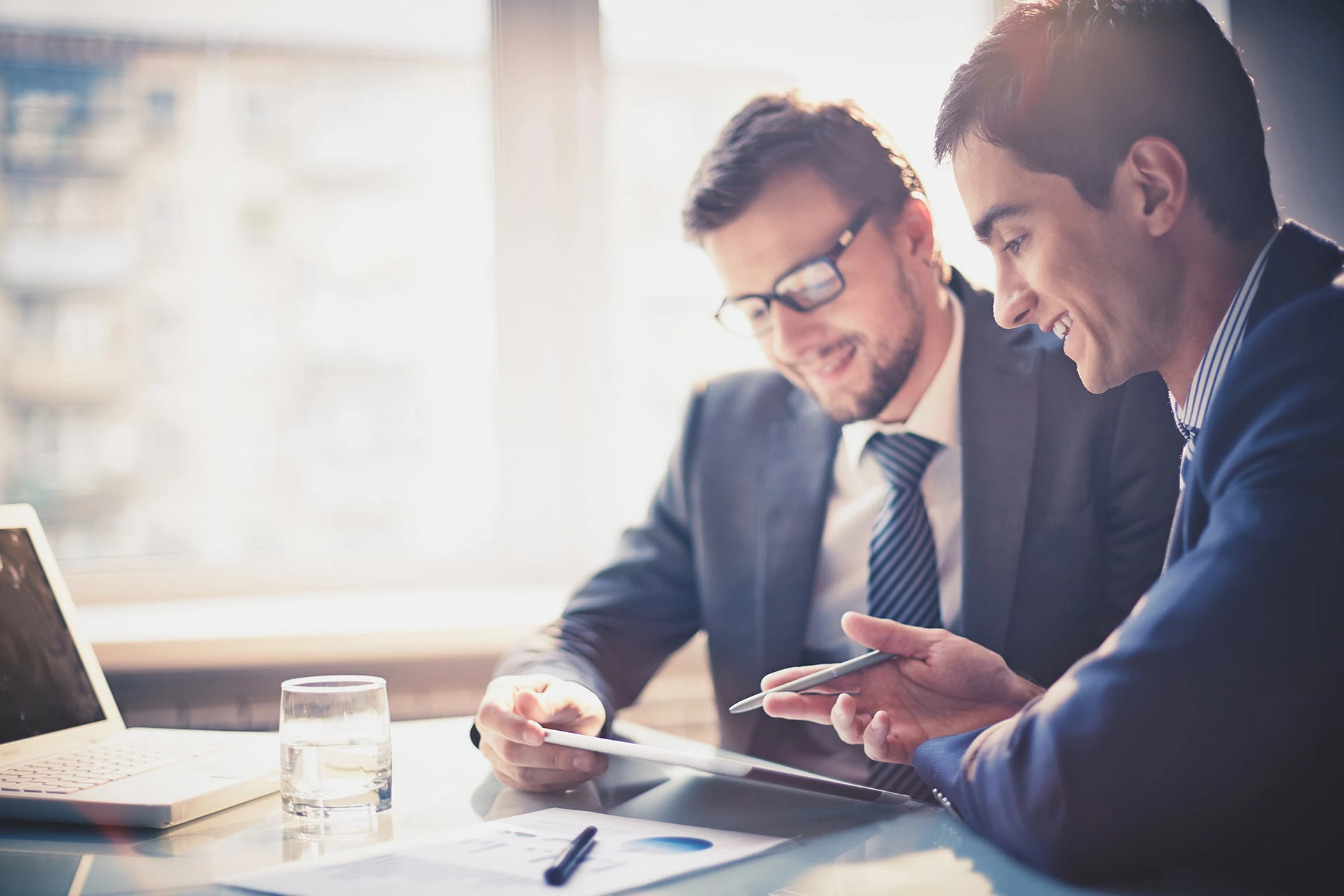 Manage Accounts Receivable
Expedite important transactions for your small or commercial business with cash management solutions.
We offer a variety of business banking solutions to optimize accounts receivable and save you valuable time by streamlining collections and deposits. An efficient payment collection process can directly affect the availability of working capital needed to meet your cash flow obligations. Our accounts receivable solutions are designed to accelerate small and commercial business cash management while reducing processing expenses within the office. We're focused on developing the most convenient cash, check and credit receivable processes so you can focus on the core aspects of your business.
ACH Debit Origination
ACH Debit Origination gives you a secure payment tool to receive payments and provide convenience and reliability for your customers. ACH Debit Origination allow you to control the timing of receivables by electronically drafting customers' accounts at other banks and depositing the funds into your WesBanco account. ACH Debit Origination can drastically reduce your processing costs for receivables, accelerate your receipt of receivables by automating collection through debt origination, and improve cash flow forecasting through enhanced identification of collection dates.
Benefits:
Increase Internal Efficiencies – Check preparation, processing and reconciling
Control Cash Flow – Improve forecasting, eliminate collection float and reduce delinquencies
Reduce Costs – Less postage and reduced check orders
Security Controls – Reduces your risk to fraud and minimizes the chance of lost or stolen checks.
Lockbox
With lockbox business services, your customers are able to mail their payments to a centralized address and then we'll take care of the rest. Our lockbox services address your receivable needs through fast processing while maintaining customer privacy and security of funds. Fast, accurate, and flexible, lockbox is one of the most widely used tools for accelerating cash flow.
Benefits:
Accessible – You can view checks online and print them.
Security – Ensures that payments are in a secure environment.
Increased Efficiency – Allows staff time to be spent on other business functions
Expedited Cash Flow – WesBanco processes payments and deposits them directly into your checking account on the same day received.
Remote Deposit Capture
Remote Deposit Capture allows you to deposit checks right when you get them. Simply scan and upload checks for immediate deposit. Mobile Check Deposit is not currently available for Business accounts, and so access to a scanner is required to use Remote Deposit Capture.
Benefits:
Save Time – Deposit your checks without leaving your office.
Enhance Security – Provides better oversight for your deposit transactions, because the checks never leave your office.
Improve Your Cash Flow – Put your money to work faster. You'll have a later deposit cut-off time, which increases your ability to receive same-day ledger credit.
Merchant Processing
We offer small businesses efficient and cost-effective solutions for accepting card payments. Thousands of merchants throughout the United States have already partnered with us to leverage our merchant processing services. Our merchant processing team will partner with you to gain a deeper understanding of your needs and develop a payment processing solution made just for you – whether mobile, in store, online, or all three.
Benefits:
Reduce Payment Float – By accepting credit cards you can guarantee funds faster than check payments.
Compliant Processing – Ensure PCI compliance and mitigate fraud through a trusted payment processing solution.
Specialized Payment Solutions – Choose from a variety of point-of-sale terminals or online solutions, and turn your computer, phone or tablet into a virtual terminal.
Save Time – Use of templates reduces time required and ensures accuracy.
The Business Services You Need
Find a Location Near You!
WesBanco operates over 200 financial centers in the states of Indiana, Kentucky, Maryland, Ohio, Pennsylvania, and West Virginia. Over the past decade, we have built a national reputation as a safe, sound and profitable bank holding company that always strives to do better by its customers.
Locations