NOTICE: Internet Explorer will be retired by Microsoft and go out of support on June 15th. This could change how you access Online Banking.
Get Started With Your New Deposit Account
We are committed to making your banking experience as easy and convenient as possible. Click each section below to learn how to enroll and get the most out of your new account.
Manage Your Account 24/7
Click here to enroll in Online Banking. Simply follow the prompts to enroll. Please note you will need your account number for the enrollment process. You will also be asked to provide your last statement balance – as a new customer – you may simply enter "0" in this field.

Be sure to enroll in Online Banking before downloading the app and enrolling in Mobile Banking. You will use the same login credentials for Mobile Banking that were set up for Online Banking.

To download WesBanco's Mobile Banking app from the App Store or Google Play:

If on your mobile device, simply tap the corresponding icon below.

If on a desktop computer, simply scan the QR Code below with your mobile phone camera.

Follow the steps below to set up Bill Pay, Add a Payee, and set up recurring payments with Auto-Pay:

1) Sign into Online Banking, select "Bill Pay" from the menu bar.

Click on "Enroll now" and then choose which accounts you want to use for Bill Pay. Please note the Default Account is used to pay your bills online, however you can change it during this process.

2) To Add a Payee

Go to "Make Payments" and in the "Pay Someone New" field, enter who you want to pay and select "Add."
Once the payee is added, select "Go to Make Payments" to complete your payment. (As a tip, we recommend having a recent bill handy when adding a payee.)

3) To set up recurring payments with Auto-Pay

Select your payee in the list of payees and click on the payee's name to open the Options menu.
From the Options menu, click the "Set up Auto-Pay" link. The Auto-Pay Options window appears.
Enter the payment information.
Click the Save auto-pay options
The Confirmation: Auto-Pay Options window appears.
Click Close.

As a reminder Bill Pay enrollment must be done in Online Banking. After enrollment, you can pay your bills via Online Banking or the Mobile app.

Learn how to deposit checks via your smart phone using our Mobile Deposit feature.

Please endorse the back of each check with:

For Mobile Deposit Only
The last four digits of your WesBanco account #
Your signature

Open WesBanco Mobile app and select the "+" button at the bottom.
Then select Deposit.

Make sure you:

Take a picture of the front AND back of the check
Select the account where you'd like to deposit check
Add email address for receipt of deposit

Learn how to send and receive funds from family and friends using Zelle® via our Mobile app.1

Log into the WesBanco Mobile app
Tap "+" at the bottom of the screen, then select the Zelle® icon
Select "Get Started"
Enroll your U.S. mobile number or email address*
You're ready to start sending and receiving money with Zelle®

Visit our Zelle® page for more information.

*Please note, your Zelle® notifications will default to your email address. If you want to receive text notifications, you can change your settings after enrollment by selecting "Settings," then "Notifications," and selecting your mobile number.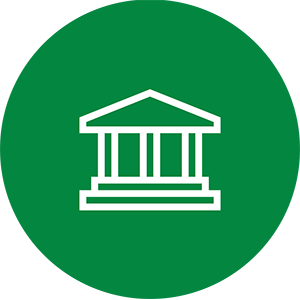 Access Your Funds
WesBanco offers several convenient ways for you to add funds to your account, including setting up a Direct Deposit. Direct Deposit is a fast and easy way to receive your paycheck right into your account from your employer, if they offer it. All you need to do is fill out the information below and submit it to your employer. Your employer might also have their own process so be sure to check with them on their process.

Activate your WesBanco Debit Card by following these steps:

Activate your card

before first use

by calling 1-877-205-3215
During activation, you will need to select a Personal Identification Number (PIN)

Set up Mobile Wallet and start making payments with your smartphone.

Get started with contactless payments at the register right from your smartphone with your WesBanco Debit Card.  Click here to learn more about adding the Mobile Wallet of your choice and begin shopping!

With WesBanco, you have access to more than 55,000 surcharge-free ATM's nationwide Locate an ATM near you.

We recommend that you order your checks directly through Harland Clarke at ordermychecks.com, or contact your local banking center and you can place your order with one of our representatives.

When ordering your checks through Harland Clarke, you will need to know your WesBanco routing number and account number.

WesBanco Bank, Inc. routing numbers:
IN, KY, OH, PA, & WV: 043400036
MD: 055002406
Stay Informed
You will be prompted to enroll in Online Documents as part of your Online Banking enrollment.  Simply select that you would like to receive an electronic statement.  You can update or change your statement delivery method at any time by selecting the "Documents" tab in Online Banking.

Once enrolled, you can view past eStatements on either Online Banking or the mobile app.

Log into Online Banking
Select the "All" tab from the top main navigation
Select the "Settings" tab
Select "Alerts"
Choose which account to receive alerts and how you would like to receive them either text or email
Select what type of alerts you would like to receive

As a reminder account alert enrollment must be done in Online Banking.

Set up Debit Card Alerts — coming soon!

Use Personal Finance to view account balances and transactions from all your financial institutions for a complete picture of your finances anywhere any time. Transactions, balances, and your budget are together in one place. Get started with Personal Finance today! Click here to learn more about Personal Finance.

Take our Financial Wellness quiz. WesBanco is committed to helping you achieve your financial and life planning goals. It all starts with an honest assessment of what you already know, and more importantly what you need to learn. We pledge to expand your financial knowledge so you can confidently navigate life's challenges and opportunities.

Please visit our Education and Insights page to explore our other financial topics.
Looking for Savings?
The perfect companion to your WesBanco checking account. All of our accounts are available with a Companion Savings account with no minimum balance requirement or monthly maintenance fee when monthly statements are combined and accounts have identical ownership.
Companion Savings