NOTICE: Internet Explorer will be retired by Microsoft and go out of support on June 15th. This could change how you access Online Banking.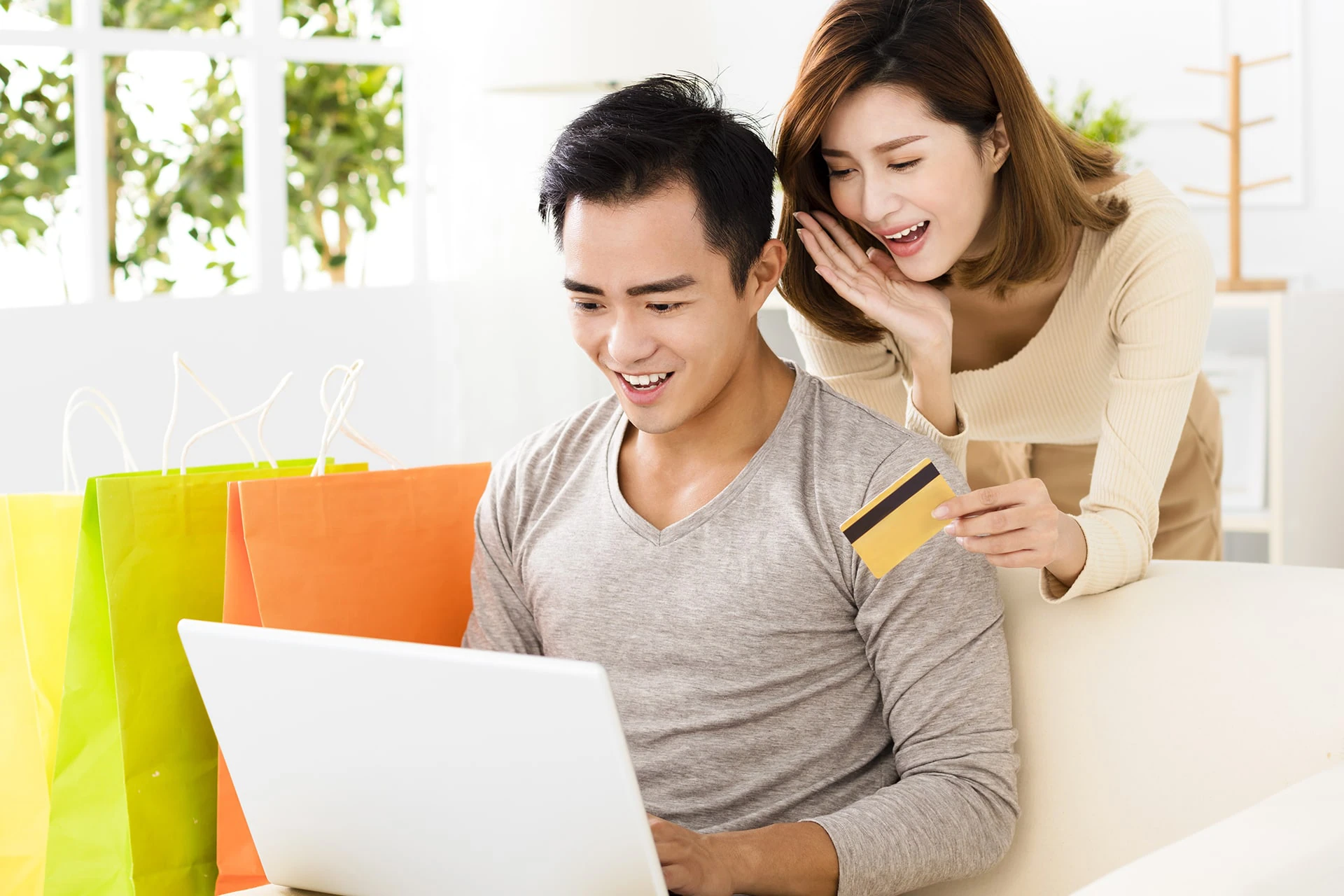 Benefits of Private Banking
Take advantage of all WesBanco private banking and individual wealth management has to offer.
Your Private Client status with WesBanco brings exclusive benefits and rewards designed to supplement your banking relationship. Learn more about the perks available through our premium banking services.
Contact a Private Banker
Private Client Checking with Exclusive Debit Card

Enjoy exclusive benefits, fiercely competitive interest rates1 and banking convenience with a checking account that rewards you for your banking relationship.

Initial deposit to open is $1,000
Variable tiered interest2

Earn a premium rate on qualifying balances equal to or less than $25,000
Earn a competitive rate on qualifying balances greater than $25,000

No monthly maintenance fee
Exclusive Debit/ATM card

A symbol of distinction, our Private Client Debit Card makes you a card-carrying member of the WesBanco family. With this exclusive WesBanco product you can withdraw up to $305, make purchases of up to $3,000 per day, or establish your own personal limits.

Overdraft protection available3
Free Online Banking, Mobile Banking4 and Bill Pay
Monthly eStatements available

1Please refer to supplemental disclosure for current interest rates and Annual Percentage Yields.
2To receive the tiered balance interest rates, the following requirements must be met: 1) There must be at least 5 transactions posted and cleared to this account per monthly statement cycle. Transactions include checks paid, deposits, debit card purchases, ATM withdrawals, transfers, ACH debits or credits. 2) You must maintain a combined daily balance of primary or secondary ownership or trustee relationship of current WesBanco consumer deposit accounts (this account or other consumer checking, money market account, savings, or time deposit) and/or consumer loan accounts (auto, home equity, personal line of credit, other personal loan, or consumer mortgage) totaling $100,000 or more, OR a daily balance of $50,000 or more in this account. Rates may change any time after the account is opened. Fees could reduce earnings. Only one Private Client Checking account per customer. Available on personal accounts only.
3A separate authorization is required for our overdraft protection service.
4Depending on your cell phone rate plan, messaging and Internet browsing charges may be incurred. Please check with your service provider before accessing any Internet sites using your mobile device.

Private Client Savings

Take advantage of WesBanco's flexible money management option and earn premium rates of interest on higher balances.

Initial deposit to open is $50,0001
Variable tiered interest2 based on the following balances:

$500,000 and over3
$100,000 – $499,999.99
$0 – $99,999.99

Interest accrues daily and is compounded and credited monthly on your combined statement
No minimum balance requirement or monthly maintenance fee
Up to six pre-authorized transfers or withdrawals permitted4 per month, including automatic or telephonic transfers, electronic transactions, checks written or drafts, any of which may be made payable to third parties.
Link as a secondary account for ATM access.
Link as a 'transfer from account' to cover overdrafts
Free Online Banking and Mobile Banking5
Combined monthly statement (required) – available as an eStatement or paper statement

1To open and maintain this account a customer must have a Private Client Checking account. Customer must also be a Private Banking client with $250,000 or more of liquid assets and a net worth of $1,000,000, or income of $250,000 or more.
2Your interest rate and annual percentage yield may change. We may change the interest rate on your account at any time.
3There is a maximum balance limit of $5,000,000 on this account.
4Federal regulation limits this account to six withdrawals or transfers per statement cycle; in-person withdrawals are unlimited. An $11 excessive transaction fee may be assessed on any electronic or telephone transfers, or on checks, automatic or pre-authorized transfer to a third party, exceeding six per statement cycle. Exceeding withdrawal limitations may result in fees, account closure, change of account type, termination of transfer capability, or other remedial action.
5Depending on your cell phone rate plan, messaging and Internet browsing charges may be incurred. Please check with your service provider before accessing any Internet sites using your mobile device.

Visa® Signature Elite Credit Card

The Visa® Signature Elite Card is designed to meet our private banking customers' unique everyday needs by enriching your lifestyle, delivering generous benefits and enhancing your peace of mind.

Earn exceptional rewards, enjoy luxury travel benefits, and experience world-class privileges – all at an exceptional value.

Apply for the Visa Signature Elite Card today for privileges you deserve, including:

Custom Line Size Request – Work with your banker to request line sizes that fit your lifestyle
Attractive Rates – Choose to pay off your balances over time or in full each month
Rewards –Choose from merchandise, gift cards, unlimited 1% cash back1 and travel
Travel – Exclusive travel benefits, lounge access and no foreign transaction fees
Concierge Services – Choose the level of support your lifestyle requires2
Customer Service – Direct live representative or have your banker call on your behalf

Talk to a Private Banker for more information and to apply.

1Reward points can be redeemed as a cash deposit to a checking or savings account or as a statement credit to your credit card account. First purchase bonus points will be applied 6 to 8 weeks after first purchase and are not awarded for balance transfers or cash advances. Points expire five years from the end of the quarter in which they are earned. Account must be open and in good standing to earn and redeem rewards.
2Cardmembers are responsible for the cost of any goods or services purchased by the Concierge on Cardmember's behalf.
The creditor and issuer of this Card is Elan Financial Services, pursuant to separate licenses from Visa U.S.A. Inc.

Ready to Get Started?

Ready to take advantage of all WesBanco private banking and individual wealth management has to offer? Find a private banker near you to learn more about the ways our offerings can benefit your future. We can assess your current asset and wealth management position and create a plan to generate fresh revenue so you're able to capitalize on growth opportunities and make the most of your personal and professional funds.

Contact a Private Banker
Find a Location Near You!
WesBanco operates over 200 financial centers in the states of Indiana, Kentucky, Maryland, Ohio, Pennsylvania, and West Virginia. Over the past decade, we have built a national reputation as a safe, sound and profitable bank holding company that always strives to do better by its customers.
Locations