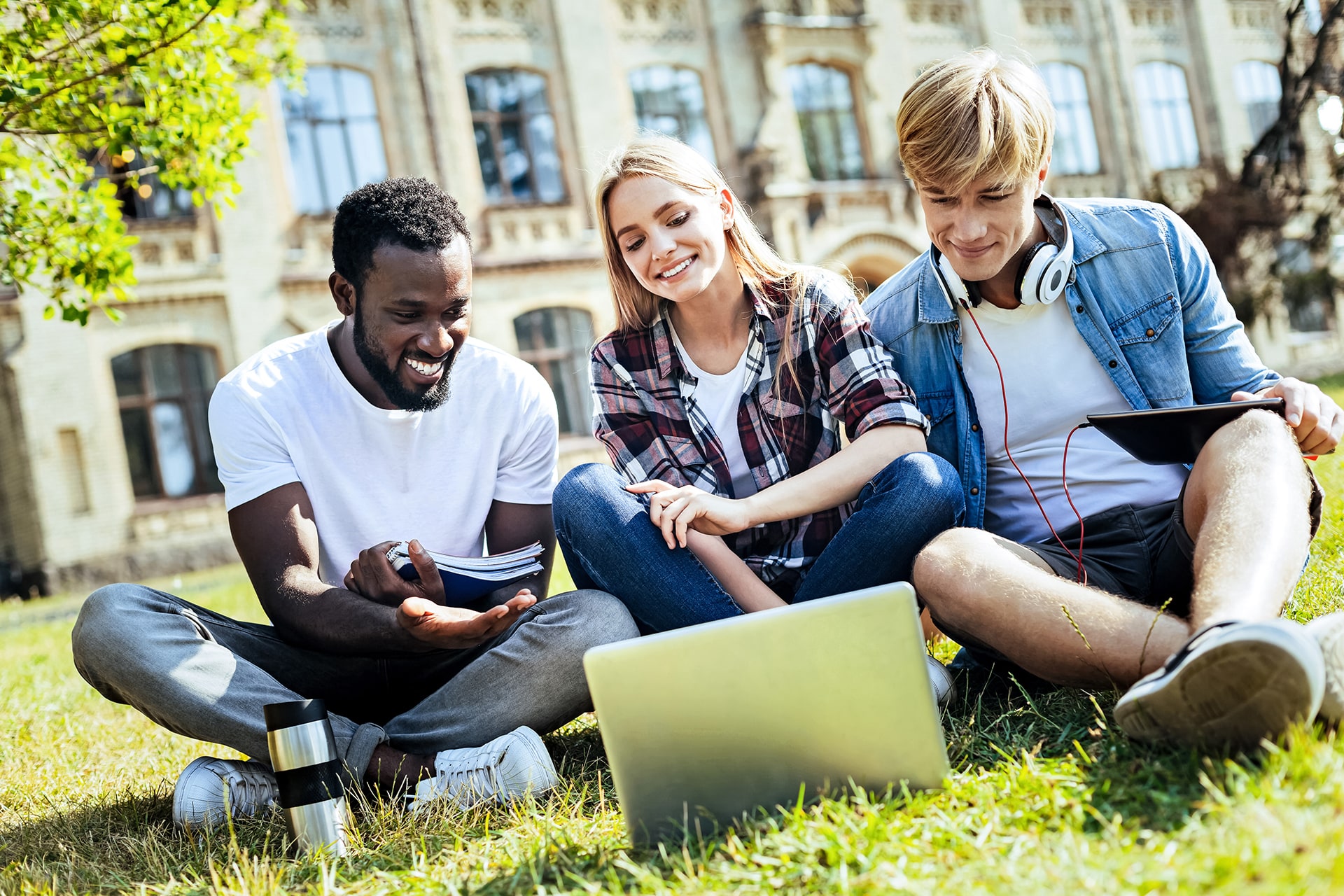 A+ Student Checking
Open a student bank account with unlimited transactions and convenient online banking.
A+ Student Checking makes the grade for a student bank account that's simple and easy to maintain. Our checking account is available for high schoolers, college students and trade school students with a valid school ID or proof of enrollment.
Our A+ Student Checking account helps teach teens about managing money and plants the seeds for a brighter financial future. Our student account has everything you need from the latest tech with our mobile app to financial education tools specifically for teens.
Must be 18 years or older to open this account online. Adults may open this account online and add teen as a joint account owner after application at a local branch. Teens 14 to 17 need an adult as joint account holder. Teens 14 to 17 years old may open an account at a branch with an adult.
Apply Now
One Account, Two Online Experiences
With our A+ Student Checking, parents and guardians have joint access to account controls. This is easily managed with our Online and Mobile Banking tools.
Parents and Guardians –
Monitor account activity and help conduct everyday banking in their online account or using the WesBanco mobile app.
Students –
Students also have access to the same account in their own app or online account for a seamless banking and learning experience.
Our Online and Mobile Banking allow you to bank your way:
Keep track of balances and set account alerts
Send and receive money from friends and family via text or email
Pay bills and transfer funds between accounts
Deposit checks to your account with Mobile Deposit using your smartphone
Track your spending with our budgeting tool
Make contactless payments using your smartphone with Mobile Wallet
Manage your student bank account online
Online and Mobile Banking for your student checking account make it easy to manage your finances, right from your dorm room. You may also use online banking to sign up for our eStatement option within 60 days of opening your student bank account to avoid the monthly maintenance fee. If you don't choose the eStatement option, you'll receive a paper statement without images and will be required to maintain a minimum daily balance to avoid the fee. You can opt in to eStatement delivery at any time to avoid having to maintain a minimum balance or pay a monthly fee. You must be an Online Banking customer to sign up for eStatements.
BONUS: The first overdraft fee on our student checking account is waived
We know it might take time to settle in to managing your own funds. Lean into the college experience with the peace of knowing your first bank account overdraft fee will be waived. To avoid future fees, consider pairing your A+ Student Checking account with a Companion Savings account and enjoy a savings option with no minimum balance requirement or monthly maintenance fee when you combine your statements.
An initial deposit of $50 is required to open a Companion Savings account and the account ownership must be identical to your checking account. You can use this account to automatically transfer available funds to your checking account to cover overdrafts and reduce fees.
Teachable Money Moments for Young Spenders & Savers
Financial Education Tools for Teens
Looking for Savings?
The perfect companion to your WesBanco checking account. All of our accounts are available with a Companion Savings account with no minimum balance requirement or monthly maintenance fee when monthly statements are combined and accounts have identical ownership.
Companion Savings