How Does Refinancing Differ from Home Equity Lines of Credit?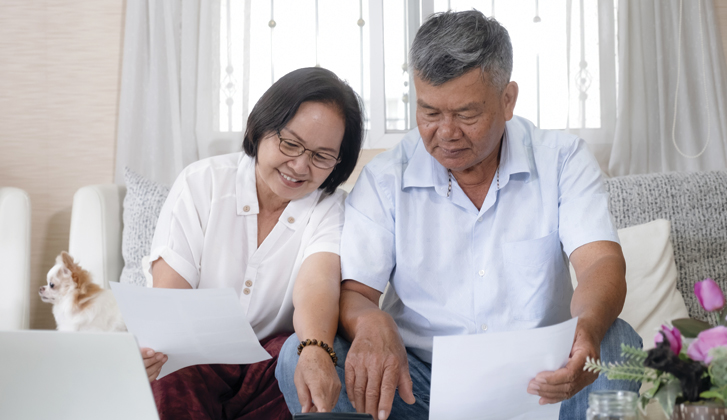 Cash-out refinancing and opening a home equity line of credit are both good options for making funds available using the equity in your home. But, there are significant differences between the two. Here is some information about both options to help you make the right choice for your circumstances.
Cash-Out Refinancing
A cash-out refinance actually pays off your existing first mortgage and creates a new mortgage loan. At closing, you'll receive a lump sum from the money left over after your existing mortgage is paid off – which you can use as you wish. Many choose this option to gain access to cash or get a mortgage at a more competitive rate. Just know that a cash-out refinance has closing costs much like your original mortgage – and those can be significant.
Home Equity Line of Credit
A home equity line of credit, or HELOC, is considered a second mortgage as it is usually taken out in addition to your existing first mortgage. With a HELOC, you can withdraw funds as needed during a predetermined draw period – usually 15 years. You pay interest only on the amount you draw. When the draw period ends, you are no longer able to withdraw your funds and you have a certain period of time to repay the outstanding balance. Unlike a cash-out refinance, you usually have little or no closing costs.
The benefits of doing a HELOC include paying down principal faster than a cash-out refinance and the ability to recover costs faster. Plus, the cost to open and use a HELOC is much lower than a cash-out refinance.
What's the Best Option for You?
It depends on your needs and circumstances. If you need access to the equity in your home, do your homework. What is it you need the money for – something short-term? Or, do you want to lower your mortgage rate and use the cash for other improvements or expenses?We're happy to help you find an option that's right for you. To learn more about the cash-out refinance and HELOC products available at WesBanco, click here, or call us at 800.905-9043.
Content is for informational purposes only and is not intended to provide legal or financial advice. The views and opinions expressed do not necessarily represent the views and opinions of WesBanco.